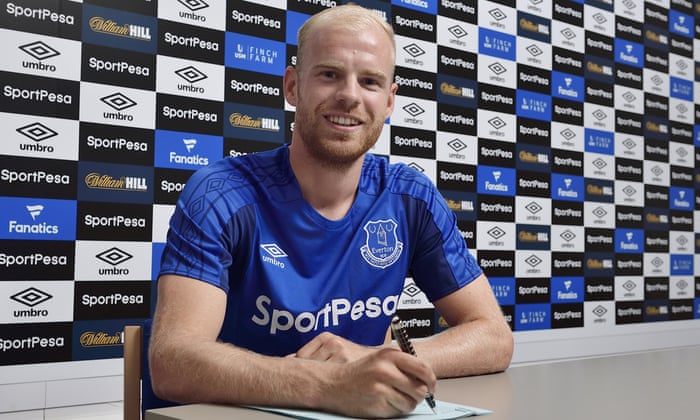 Everton, today signed two players Jordan Pickford (Goal keeper) and Davy Klassen (Midfielder).
Everton have launched the biggest spending spree in their history by signing the Sunderland goalkeeper Jordan Pickford and the Ajax captain Davy Klaassen in deals totalling £54m.
The two players both signed five-year contracts with the Goodison Park club on Thursday as Everton, funded by major shareholder Farhad Moshiri, moved swiftly to secure two of Ronald Koeman's main summer targets. Pickford will cost an initial £25m with add-ons taking his fee to £30m, making the 23-year-old Everton's record transfer and the most expensive British goalkeeper, while the Holland midfielder has been signed for £24m.
Pickford 23, Signing makes him the most expensive British Goalkeeper ever and the third costliest of all time after completing his move from Sunderland to Everton.